Café
Phase 3 (cafe space) construction is just about finished.
---
Adding a small café area for a quick drink or snack.
- We've selected a food & beverage vendor from a pool of candidates to operate the Library's new café, slated to open later this summer: Level Up Kitchen a local business currently operating out of the Flowerfield complex in St. James. It's owned by Three Village native and chef Chelsea Gomez. Ms. Gomez has her degree in Culinary Arts and was Executive Chef at Pentimento Restaurant. She is fully invested in the community - she grew up in Setauket and is currently raising her young family here. - more information.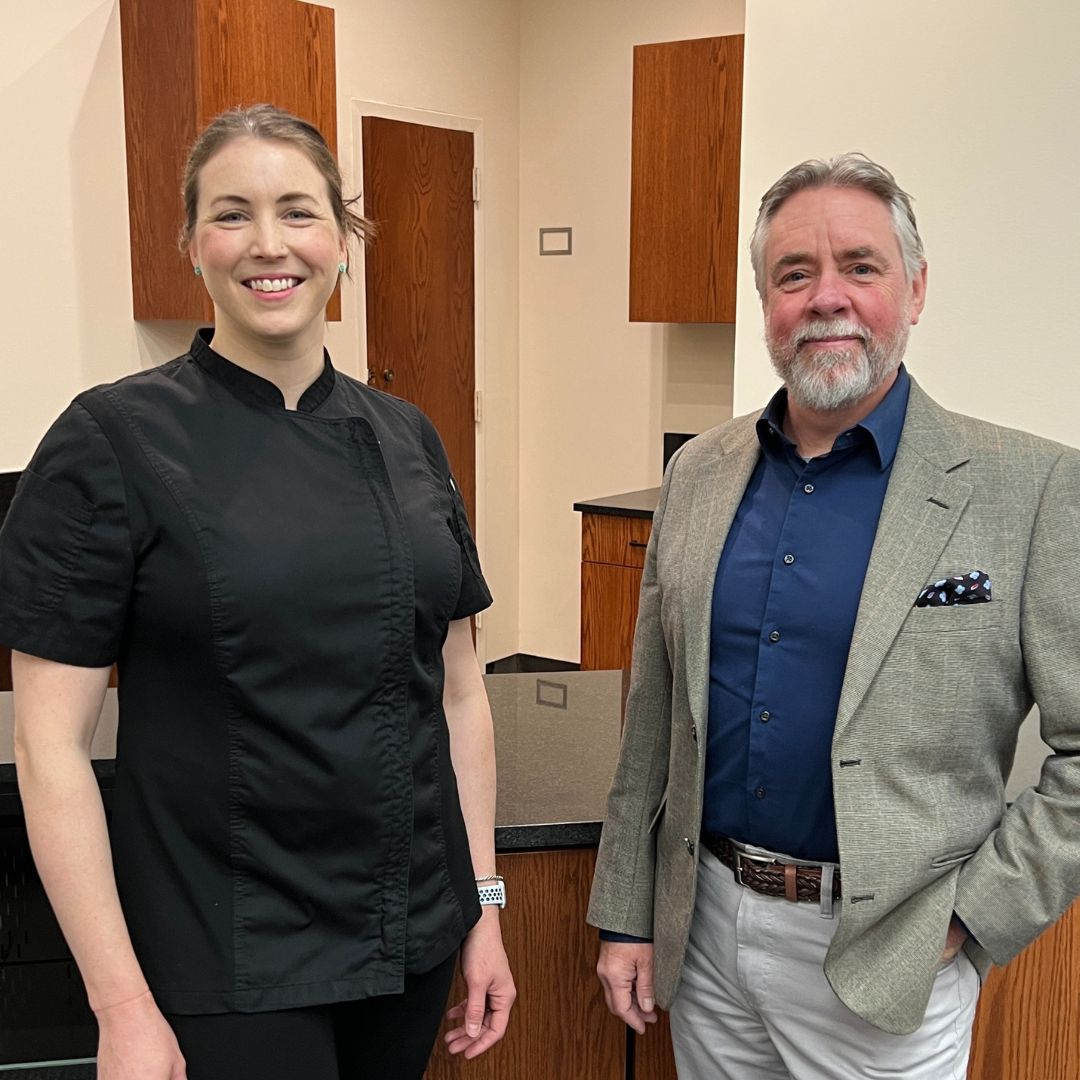 Chelsea Gomez and Library Director Ted Gutmann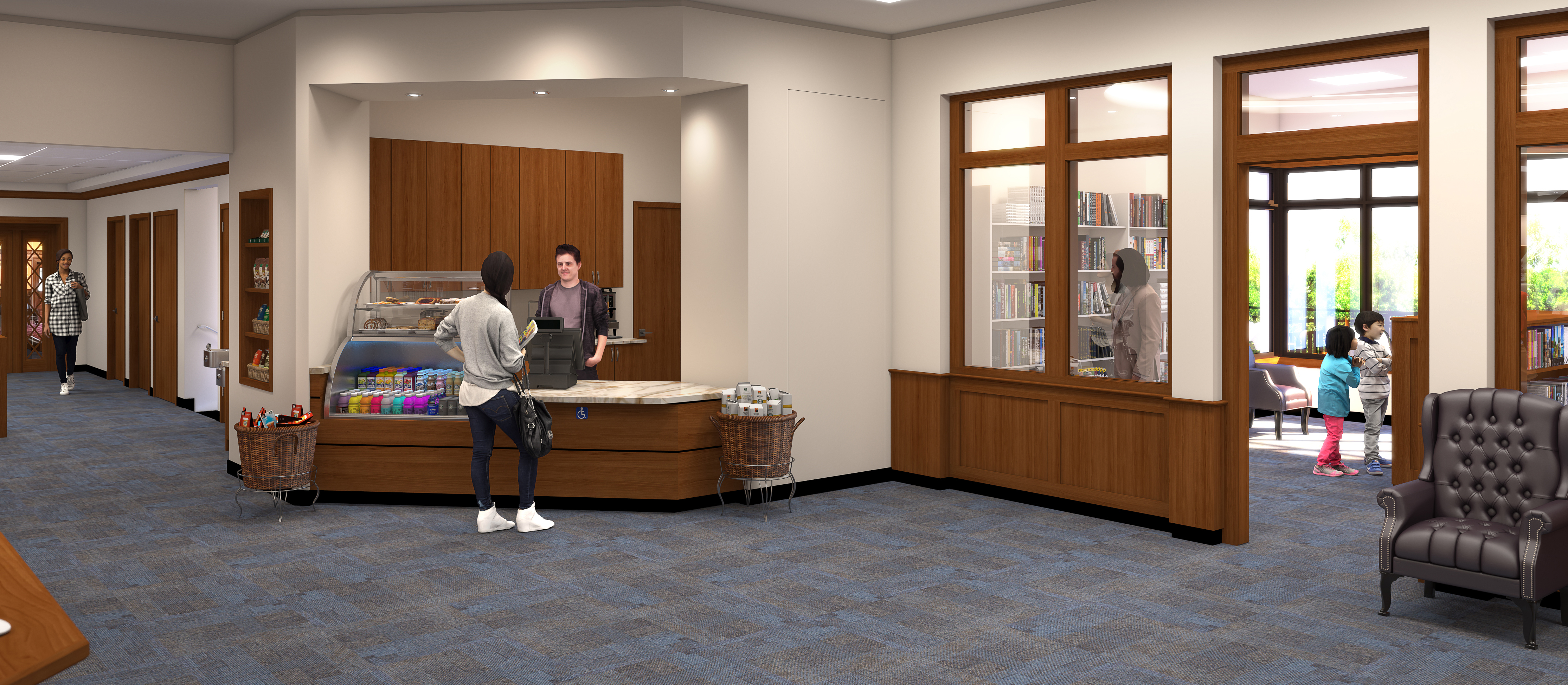 (Note: furniture and finishes are included in the renderings for scale and context only, and do not reflect actual finished products or placement)